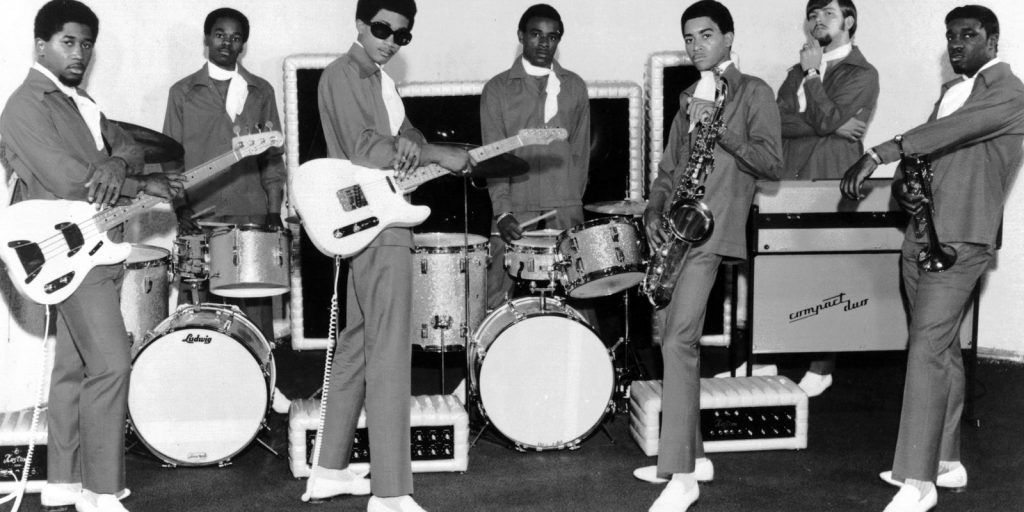 Discoteca Básica , Histórias e Lendas por Walmir Bortoletto
MENOS DE UM ANO DEPOIS DO ACIDENTE AÉREO QUE MATOU QUASE TODOS OS INTEGRANTES DO BAR-KAYS , JUNTAMENTE COM O CANTOR OTIS REDDING , ISSO EM DEZEMBRO DE 1.967 , O GRUPO RETOMOU AS ATIVIDADES.
O BAIXISTA JAMES ALEXANDER , QUE NÃO ESTAVA NO AVIÃO , CONVERSOU COM O TROMPETISTA BEN CAULEY ÚNICO SOBREVIVENTE DA QUEDA , E O CONVENCEU A SEGUIR EM FRENTE.
NOVOS MÚSICOS FORAM CHAMADOS E O BAR-KAYS , QUE SÓ HAVIA LANÇADO UM LP , COMEÇOU AS SESSÕES DE GRAVAÇÃO NO MESMO ESTILO INSTRUMENTAL DO PRIMEIRO ÁLBUM
O PRIMEIRO COMPACTO APÓS A TRAGÉDIA TRAZ AS MÚSICAS "COPY KAT" E "IN THE HOLE". ELAS MARCAM O COMEÇO DA PARCERIA DA BANDA COM ALLEN JONES , UM MÚSICO , PRODUTOR , COMPOSITOR E ENGENHEIRO DE SOM QUE NUNCA FEZ PARTE OFICIALMENTE DO BAR-KAYS , MAS QUE TEVE PARTICIPAÇÃO EM QUASE TODOS OS DISCOS
O COMPACTO COM "COPY KAT" E "IN THE HOLE" FOI LANÇADO EM 1.968 , MAS AS DÉCADAS DE 70 E 80 VERIAM O AUGE COMERCIAL DO GRUPO COM VÁRIAS MÚSICAS NAS PARADAS , ESPECIALMENTE NA CATEGORIA RHYTHM & BLUES.
https://www.youtube.com/watch?v=NLZC58S7-u4https://www.youtube.com/watch?v=jnv_Jireszw